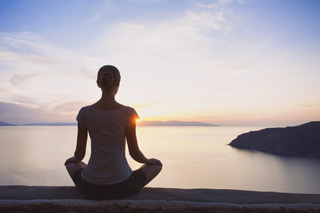 Good for the Body.
Good for the Soul.
Good for the Planet.
Chocolate is often shown to be heart-healthy because of its anti-inflammatory properties which reduce cardiovascular risk. These benefits include lower blood-pressure, lower LDL cholesterol, and lower risk of heart disease among regular chocolate eaters.
Chocolate Could Prevent Obesity
Scientists say antioxidants in cocoa stops weight gain and lowers blood sugar.
Chocolate could PREVENT obesity.
Key Chocolate Ingredients Could Help Prevent Obesity, Diabetes
The potential health benefits of dark chocolate keep piling up, and scientists are now homing in on what ingredients in chocolate might help prevent obesity, as well as type-2 diabetes. Read More
Chocolate Protects Against Alzheimer's
Here's some sweet health news for chocolate lovers: A daily dose of the sugary treat may help prevent Alzheimer's disease. That's the conclusion of new research at Harvard Medical School that found people who drank two cups of hot cocoa a day had improved memory and blood flow to the brain.
Dark Chocolate in Moderation Lowers 'Bad' Cholesterol And Blood Sugar Levels
Researchers from San Diego State University found that eating dark chocolate in moderation lowers blood sugar levels and "bad" cholesterol levels and increases "good" cholesterol – effects which could benefit the heart.
Frequent Chocolate Consumption Has Been Linked to Lower BMI
According to a study by researchers from the University of California, San Diego, frequent chocolate consumption is affiliated with lower body mass index (BMI), even when adjusting for calorie intake, saturated fat intake, and mood.
Chocolate Curbs Appetite
Because it is rich in fiber, dark chocolate can help you feel full and avoid over-snacking according to Dr. David Katz, founding director of Yale University's Prevention Research Center. A study from the University of Copenhagen suggests that dark chocolate may also reduce cravings for sweet, salty and fatty foods.
Chocolate May Reduce Risk of Diabetes
In 2005, an Italian study showed that eating chocolate regularly was associated with increased insulin sensitivity which could reduce the risk of diabetes.
Cacao Nibs are Chock Full of Nutrients
Cacao beans can be ground into nibs, a healthful chocolate alternative. Read More

Good for the Soul
The pleasure that you get from eating chocolate doesn't just come from its wonderful taste and rich texture.
Researchers have confirmed that chocolate affects serotonin levels in the body, triggering feelings of well-being.
At the same time, chocolate increases blood flow to the brain and helps to reduce fatigue and increase alertness.
As for the common belief that chocolate acts as an aphrodisiac? We don't know for sure, but we strongly encourage you to experiment!

Good for the Planet
Can chocolates help save the earth? You may be surprised by the link between our products and the health of the planet. While large parts of South America and Western Africa have been plagued by deforestation in recent decades, the cultivation of cacao trees has begun to reverse the trend. The loss of entire forests and the burning of trees to clear land have contributed substantially to the problem of global warming.
In these regions, farmers have been encouraged to make a living from supplying cocoa to the world's chocolate makers. Instead of chopping down trees, they are growing more. SIBU SURA is committed to supporting environmentally-sustainable practices by using only the finest, planet-friendly ingredients in our chocolates.